Track Residents:

- Securely add and manage your Resident records
- Record Rent Payments
- Receive Rent Payments securely online
- Secure File Storage
- Manage Resident Privileges & Curfews
- Track Current Resident Location
- View Location History
- Track Drug Test results, view history
- Record Employment information, Job schedule, location, and supervisor
- Manage Resident Insurance(s)
- Easily update and access resident Sponsor/Emergency Contact info
- Track Resident Alumni & dismissed Residents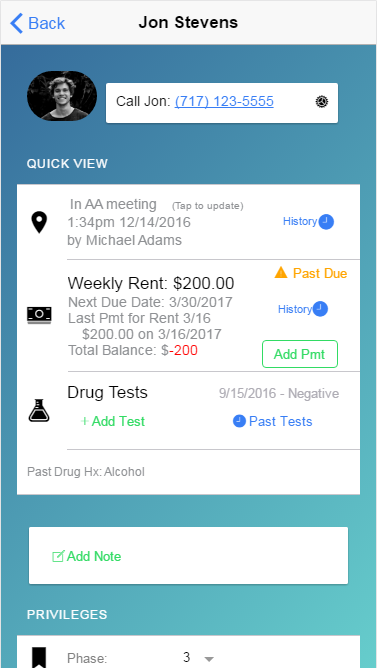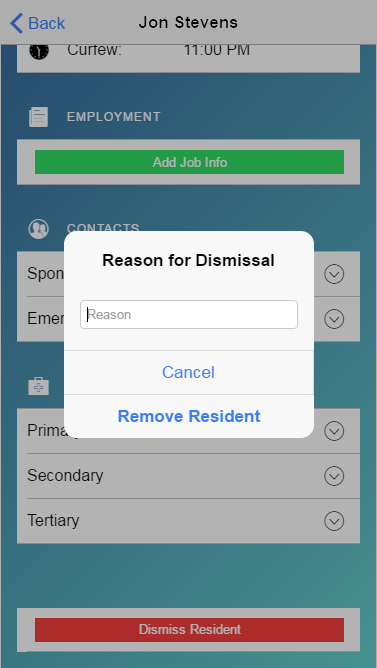 House Management:

- Invite Staff Members
- Quick and Secure messaging
- Update number of Resident spots (open beds)
- Manage Staff, Assign different Staff roles/privileges
- Update/Manage House Information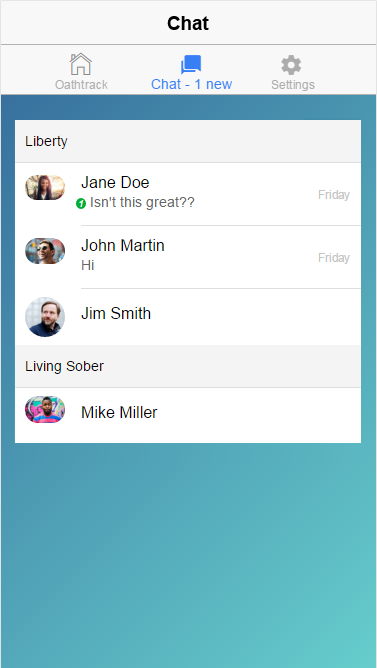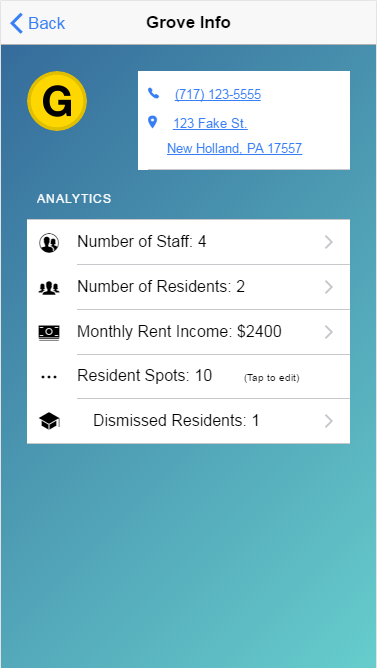 Business/Enterprise Features:

- Add additional Enterprises and Houses
- Recieve notifications of any House or Resident Spot additions, and can deny any changes.
- Access to Oathlytics: Charts analysis of Rent Payments, Resident adds/removals, and more!
- Update & Manage Enterprise Information
- Update & Manage House Information for houses within the enterprise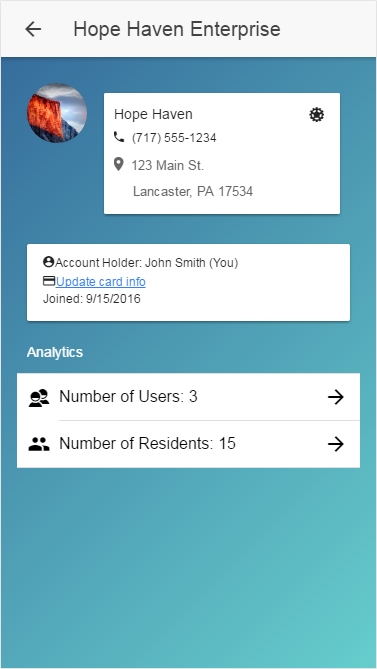 Analytics:

- Access to Oathlytics
- View Financial data for each House or by the overall Enterprise
- Charts analysis of Resident Rent Payments
- Analyze and Review Residents, Staff and more!